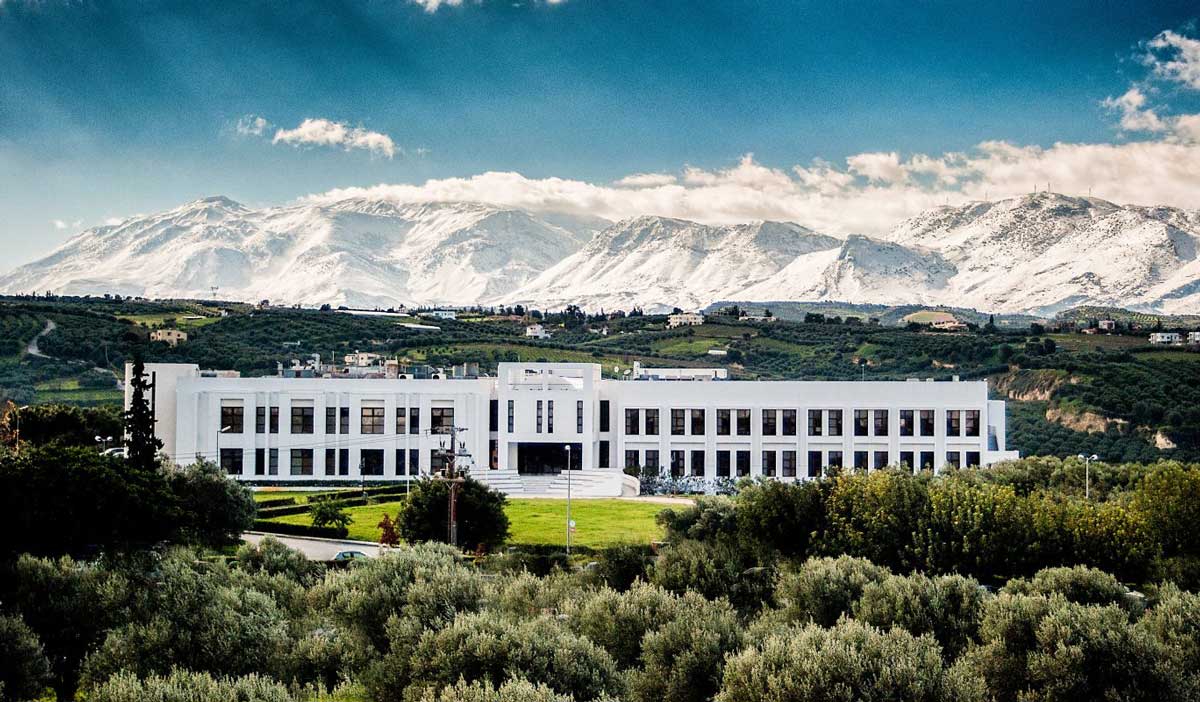 The Foundation for Research and Technology-Hellas (FORTH), established in 1983, is one of the largest research centers in Greece with well organized facilities, highly qualified personnel and a reputation as a top-level research foundation worldwide. The research and technological directions of FORTH focus on areas of major scientific, social, and economic interest. The Foundation, with headquarters in Heraklion, includes six Research Institutes in different parts of the country.
The Institute of Computer Science (ICS-FORTH) will participate in this consortium and it is located in Heraklion, Crete. The Institute of Computer Science has had a relatively long history and recognised tradition, since its establishment in 1983, in conducting basic and applied research, developing applications and products, providing services, and playing a leading role in Greece and internationally, in the fields of Information and Communication Technologies. Activities of ICS cover important research and development areas, encompassing new perspectives, emerging fields of research and technological challenges worldwide. In its continuing efforts to exploit its research activities and results, the Institute contributes significantly to the diffusion of modern Information and Communications Technologies in the public and private sectors. Thus, ICS acts as a catalyst for the development of the Information and Communication Technologies sector in Greece, and the creation of favourable conditions for the emergence of an Information Society acceptable by all citizens.
The group that will be involved with the implementation of this project is part of the Computational Bio-Medicine Laboratory (CBML, http://www.ics.forth.gr/cbml), whose mission is to develop novel ICT technologies in the wider context of personalized, predictive and preventive medicine. Several EC and national grants as well as a number of strategic clinical collaborations have ensured that the research output is driven from the actual clinical requirements and translated to the clinical setting. Research within CBML focuses on the development of innovative computational algorithms and methods, in the fields of medical informatics, bioinformatics, eHealth, biosignal analysis and computational medicine.
White Fox is an audiovisual production company, as well as an event production and organization company, based in Athens. Founded in 2005, it employs over 10 people and operates a fully integrated production system: state-of-the-art private studio and full-frame digital cameras, editing suites, recording studios, etc.
Recently, White Fox created the first 3D animation studio in Greece, with hardware, software, and motion capture infrastructure.
Being the largest independent distributor of children's programming in Greece, White Fox produces documentaries, children's programs, and films for both Greek and international broadcasters. Subtitling, dubbing, content localization and distributing content for the Greek, Cypriot and international markets are some of the aspects of the company.
White Fox also offers 360° corporate services, including the production of corporate videos for promotional or training purposes, content collection and development, website design, and event planning. For almost a decade White Fox has been organizing large-scale cultural events such as festivals, conferences, ceremonies, etc.
White Fox is the only Greek production and distribution company with a constant presence as an exhibitor at the annual international content markets in Cannes, Istanbul, Miami, Moscow, etc. 
"DIADIKASIA BUSINESS CONSULTING COMPANY (DBC) was founded in 1995 with the mission of providing excellent quality services and contributing to the development of its clients.
Offering comprehensive services of high standards to the public sector, local authority organizations and private companies, DBC has become one of the largest Business Consulting firms in Greece, with a turnover of 12 million euros and more than 150 employees. DBC works closely with a large number of reliable academic institutions, research centers, and organizations both in Greece and abroad and has succeeded in the development and exploitation of projects related to the development and reformation of the private sector as well as research activities.
The company currently operates in several European countries and has a strong advisory background in the financial private sector. It is worth noting the special commercial exploitation of the company, having a clientele consisting of more than 2,000 private companies, as well as having a strong presence in the banking system, cooperating with numerous funds.
The company has many years of experience in the implementation of Investment Programs financed both by national resources and by the European Investment Bank (EIB), the European Union (EU), and the World Bank (WB). Indicatively, the following could be mentioned as the main projects in the IT sector:
"EU–Georgia e-governance facility" in Georgia, a project of the European Commission
"Upgrading IT capacity of the tax administration" in Montenegro, a project of the European Commission
"Support System for the Development and Provision of Energy Services", with the Contracting Authority of the General Secretariat of Research and Technology
"Standard software and Business Game based on the Balanced Scorecard methodology for improving Business Competitiveness (PABET 2000)" with the Contracting Authority of the General Secretariat of Research and Technology
"Redesign of OAED Processes, Roles and Policies", which emphasized IT systems and new technologies
"Holistic Framework for Social Management of Inter-Enterprise Cooperation Projects (CoLab 2.0)", for the General Secretariat of Research & Technology
"Analysis, planning, development – implementation and installation of an information system for electronic submission and management of school equipment grant requests" for "Building Infrastructure S.A."
Having been evaluated as one of the "Strongest Companies in Greece" in the Highest Rating Category of the ICAP Group, DBC provides top services in its core areas of activity in a wide range of fields, such as studies and the preparation of Strategies Plans for the use of IT processes and tools and Plans for the Promotion of New Technologies.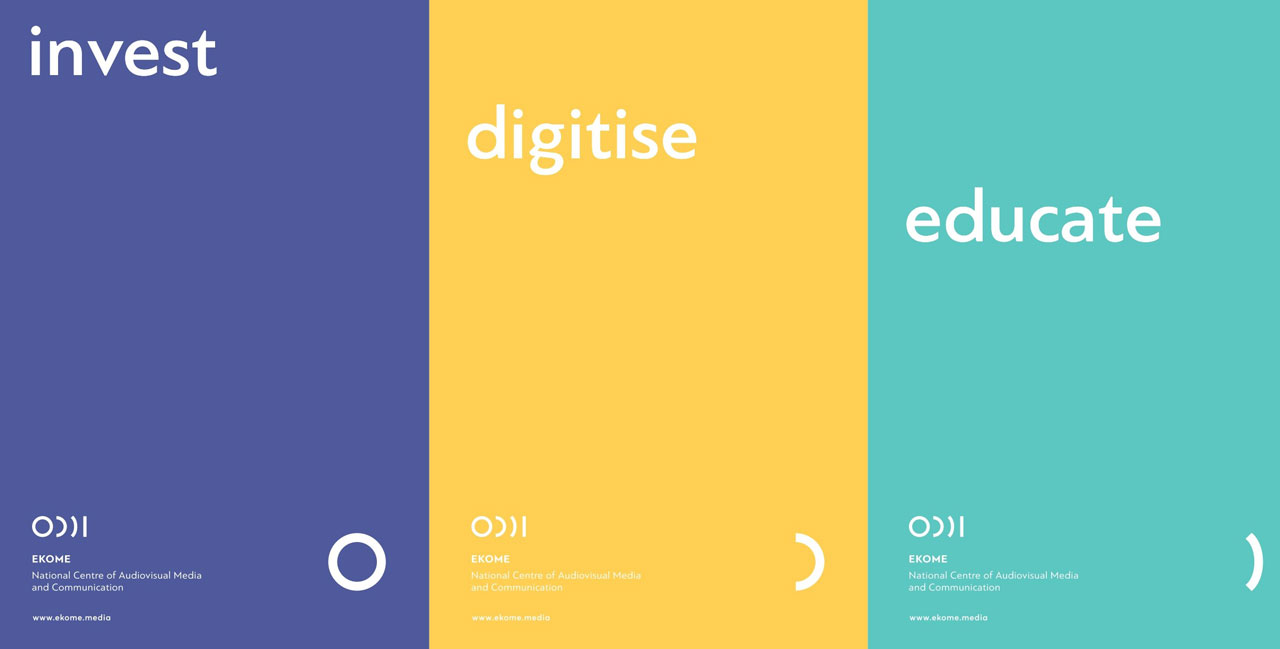 The National Center for Audiovisual Media and Communication (EKOME) is a legal entity under private law (L. 3429/2005 and L. 3899/2010), a carrier of the Ministry of Digital Governance. It was established by Law 4339/2015 and began its official operation in December 2017 with the aim of supporting audiovisual production in Greece, through attracting direct investments, Digitization, and Education in audiovisual production.
The establishment and operation of EKOME is one of the most important initiatives and most innovative interventions of the government in the field of Greek audiovisual production, entrepreneurship and education, which aims to strengthen the audiovisual production of the country.
Now, Greece is responding to the new challenges emerging in the audiovisual sector but also in related sectors, which belong to the wider area of ​​creative industries, education, research, and digitization of archives. The aim, through EKOME, is to create a meeting point for all the production components of the industry with citizens, where with the cooperation of relevant ministries, regions, and municipalities will significantly strengthen the domestic audiovisual market. EKOME functions as a pole of attraction, and at the same time as an incubator of ideas and projects, that will allow the necessary conditions to be gradually created. This way, young people can find a creative outlet in their country, but also in the international market.
AppArt is a new technology and IT company whose commercial activities mainly concern the development of integrated software solutions and applications that cover needs in various fields such as telecommunications, banking, healthcare, and others. AppArt's expertise in software development covers a wide range of cutting-edge technologies in the areas of Web Development, Mobile Applications, Business Intelligence, Multi-Channel Campaigns Management, and Next Generation Messaging. With its know-how and proven experience in the field of IT, AppArt is able to design and develop specialized software applications that can satisfy specific specifications and therefore cover specific and particular needs of a project.